Kellee Green – Head of Extracurricular Music
Primary and Secondary Classroom Music Teacher
B.Mus. (Jazz Piano) QCGU, Post Graduate B. Ed. (QUT)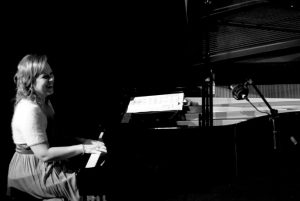 Mrs. Green oversees the instrumental program at St Paul's, conducts choral and jazz ensembles, and teaches classroom Music from Prep to Senior. She has a special interest in technology in Music Education and is passionate about making Music a relevant, accessible and highly valued area of study for students of all musical backgrounds, interests and ability levels. Mrs. Green believes in the value of Music for students' social, emotional and academic growth and strives to ensure that students benefit from collaborations between the Curricular and Co-Curricular Music programs at St Paul's. She is also an accomplished jazz pianist, having toured nationally with many renowned Australian artists, and performs regularly in and around Brisbane. In addition, Mrs. Green also tours regularly with her ukulele and four-part vocal harmony group, 'the pockets', to festivals around Australia including the Melbourne Ukulele Festival and the Woodford Folk Festival. She is also a Champion Teacher with Musical Futures International, and is heavily involved with ongoing professional development both online and in person for Australian teachers in contemporary music education.
Cassandra Croucher – Curriculum Leader – Music/Classroom Music Teacher
Cassandra is the Curriculum Leader for Music at St Paul's, overseeing the
delivery of curriculum from Prep- Year 12.
Following her Bachelor of Music (flute) from Qld Conservatorium and Bachelor of Education (Secondary) from Griffith University, Cassandra travelled to the USA to work as a music tutor at the prestigious Frenchwoods Festival of Performing Arts. She has worked in Australia for over 12 years as a Music teacher. Through her teaching, she aims to instil in her students a love for music and show how music can be used as a vehicle for self-expression and be a lens by which we view the world.
Throughout her teaching career, Cassandra has conducted bands, choirs, orchestras and has music directed 3 school musicals. At St Paul's she is the conductor of the Red Shirt Choir and loves the zest and enthusiasm these young musicians bring to the ensemble.
A dynamic and varied performing artist, Cassandra has trained with some of the industry's best including Queenie van der Zandt (cabaret), Ira Seidenstein (clowning) and Tim Ferguson (comedy). She has written, produced and performed cabaret at Brisbane Powerhouse's Wonderland Festival, Short and Sweet Festival and Anywhere Theatre Festival.
She continues to work as a creative artist as a character actor, event emcee, cabaret artist and face and body painter.
Tim Weal – Head of Bands/Classroom Music Teacher
B.Mus, GradDipEd, LMusA, A.Mus.A, Cert IV TAE, Cert IV Outdoor Rec, Cert III Technical Production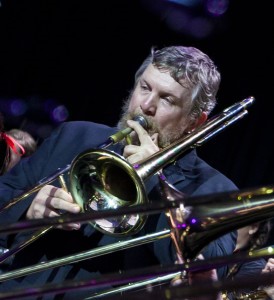 Tim studied Tuba at the NSW State Conservatorium of Music where he graduated with a Bachelor of Music (with Merit). After graduation he was a member of the Royal Australian Air Force Air Command Band as a Tuba and Trombone player and while there completed a Graduate Diploma in Education. After leaving the Air Force Tim taught at schools in NSW and the UK before joining the staff of St Paul's in 2004. Over the years he has played in and conducted a wide range of Concert Bands, Brass Bands and Orchestras. His teaching experience includes classroom Music in Middle school, Senior Senior School and Extension Music as well as Music Technology and Instrumental Music from Years 4-12. Tim is also currently Head of Bands at St Paul's School.
David Cotgreave – Head of Percussion/Drum Tutor/Music Technology Teacher
B.Mus., Cert. IV TAE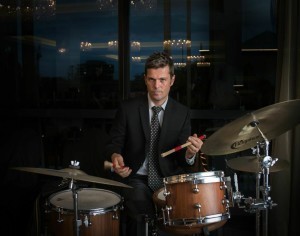 Mr. Cotgreave began playing drums aged 13 years of age and since that time his passion for practice, performance and teaching has continued to grow. Mr. Cotgreave has had over 15 years of direct teaching experience in schools, academies, universities and private studios. His playing career as a jazz drummer has enabled him to travel both Australia and overseas playing to clients such as Her Majesty The Queen, The Australian Prime Minister and G20 World Leaders. Mr. Cotgreave's intense study of jazz at the Queensland Conservatorium of Music opened up an abundance of opportunities as both a performer, educator and booking agent. In recent times he has performed over 150 gigs per year, ranging from jazz/funk/latin and blues. He currently plays in 5 bands and also works as a freelance drummer on a regular basis.
Bronwyn Gibbs – Head of Strings/Violin/Viola Tutor
LTCL (violin), ATCL (piano), MMS (UQ), Dip.CA (USQ)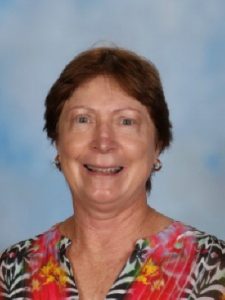 Mrs. Gibbs has been teaching music in schools throughout Brisbane for over 30 years.  She commenced teaching at St Paul's School as an instrumental Strings Specialist in 1999 and was appointed Head of Strings in 2005.  Mrs. Gibbs is an active member of Australian Strings Association (AUSTA-Q) and is an experienced performer, Conductor and adjudicator.  Mrs. Gibbs' passion is encouraging young musicians to continue their musical experience after leaving school, by joining community-based orchestras.  She is currently the Musical Director of Moreton Bay Symphony Orchestra (MBSO) and MBSO Youth Symphony.
Carolyn Sharp – Classroom Music Teacher
B.Mus(MusEd)(Honours), A.Mus.A, A.T.C.L, Cert IV TAE
Carolyn studied Flute at the Sydney Conservatorium of Music where she graduated with a Bachelor of Music with a major in Music Education (Honours). Following this she took on a full time classroom teaching position in Sydney's North West while tutoring Flute, Piano and Musicianship and also accompanying students. Prior to moving to Brisbane, Carolyn was Acting Head Teacher Creative and Performing Arts at Muirfield High School and also a Year Advisor.
She has played in and conducted a number of Concert Bands. Her teaching experience includes classroom Music in the Junior, Middle and Senior School, as well as Music Extension and Instrumental Music in the Junior School.
Samuel Vincent – Double/Electric Bass Tutor
B.Mus.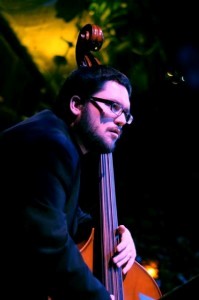 Mr. Vincent performs regularly with various jazz, big band and rock groups in Brisbane and Australia.  Mr. Vincent has toured extensively throughout Asia, including China, Japan and Singapore.  During his professional career, he has performed gigs with the likes of Don Burrows, Megan Washington and James Morrison.
Emma Hales – Cello Tutor
B.Mus.
Emma Hales (B. Mus) is a professional musician and music tutor based in Brisbane, regularly touring, performing, teaching and running workshops. She has toured Australia and internationally with unique string-rock group Deep Blue and regularly gigs around Brisbane with several groups including Orsino's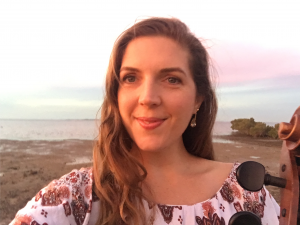 Safari, Luminescence and The Effimero Quartet. In the past Miss Hales was the coordinator of Deep Blue's Young Blue program, organising workshops and holiday programs for aspiring musicians. She began instrumental teaching in 2008 and is currently tutoring in multiple schools across Brisbane, plus at her home studio. Miss Hales really enjoys sharing her performance experiences and love for a variety of music styles with her students.
Sarah Fry – Violin/Viola Tutor
BMus., AMus
A recent recipient of the Certificate of Performance (Violin) AMEB, Sarah Fry is an enthusiastic and active emerging musician and educator.  From an early age, Sarah was captivated by the sound of the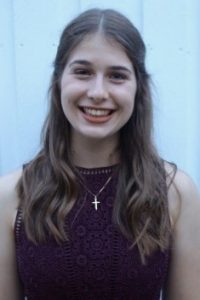 violin after listening to classical CD's around the house and undertook her first lessons at age 8.  Over the years, her interest and dedication to the instrument has led her to perform on many prestigious platforms with acclaimed orchestras and conductors. Some of which include the Queensland Conservatorium Symphony Orchestra, under the direction of Johannes Fritsch, the Qld. Youth Symphony at QPAC and the Australian Youth Symphony National Music Camp.  Guided by the esteemed violinist and previous member of the QSO, Dr. Nicole Hammill, Sarah is a Bachelor of Music candidate from the Qld. Conservatorium Griffith University and an active chamber musician, recently competing in the Ross Peters 4MBS Chamber Music Prize. Sarah's passion for pedagogy sees her teaching over 20 violin and viola students weekly and as she continues to move more deeply into this field, is eager to continue to inspire and nurture the next generation of musicians.
Sonya Visser – Piano Tutor
M.Mus(QCGU), LTCL, LAGM, A.Mus.A, AYMF, MIMT, T.Mus.Dip. (MU)
Ms. Visser graduated with a Master of Music Studies majoring in piano Pedagogy from the Qld. Conservatorium (QCGU) in July 2018. She enjoys teaching students of all ages and levels,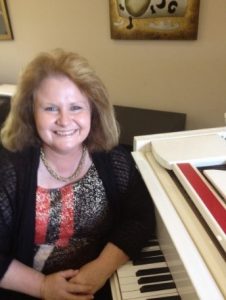 from traditional Classical to Contemporary. Her students receive excellent AMEB and AGMED exam results, including in the higher grades and diplomas. Many of her students are award recipients in competitions such as the Queensland Piano Competition, the Yamaha Youth Piano Competition, QYMA solo sections, the Keys National Piano Competition and the Petrof Piano Competition. Ms. Visser was an award recipient of the Australian Guild of Music Education in 2009 and 2010 for excellent student examination results. She is also a piano examiner for AGMED and a specialist in utilising technology in Classical and Contemporary piano education. She is also the author of a published piano course.
Carolyn Jacoby – Piano Tutor
B.Mus. (Hon) Performance and Pedagogy (QCGU), A.Mus.A
Carolyn Jacoby studied at the Queensland Conservatorium of Music under the tutelage of Jenni Flemming. She graduated in 2009 with a Bachelor of Music Honours degree majoring in Performance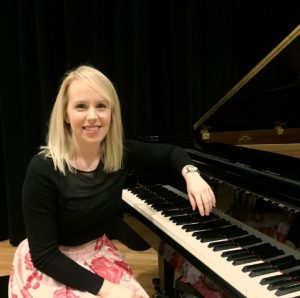 and Pedagogy. Carolyn currently teaches over 80 students across Brisbane and the Sunshine Coast. In addition to the Young Conservatorium Griffith University, she also teaches at St Paul's School, Genesis Christian College, Stella Maris Catholic Primary School and privately at her home studio. Carolyn's accompanying work includes extensive choral accompanying, performing with the ADY Ensemble, accompanying NDA highland dance examinations and playing for instrumental/vocal examinations and competition performances throughout the year. She also directs the Junior Keyboard Ensemble at St. Paul's School and her own writing has been featured on popular online blogs and printed nationally in The Piano Teacher magazine.
Cameron Burridge – Guitar Tutor
Dip. RSL – AMEB Examiner 
Cameron Burridge has been playing guitar since 1995, teaching professionally since 1998 and has worked extensively as a teacher, performer, composer, sound engineer and producer.  Cameron studied Jazz and Contemporary performance at QUT and is happy teaching a diverse range of musical styles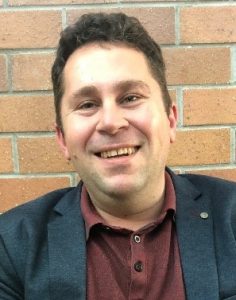 from classical to contemporary to all ages and ability levels. Past students have gone on to study at tertiary institutions including the Victorian College of the Arts, JMC and JMI. Cameron is also an examiner for AMEB's contemporary Rockschool syllabus for guitar, acoustic guitar, bass, drums, vocals, piano and ukulele. Currently conducting exams both nationally and overseas throughout the year. Cameron has also studied Jazz Improvisation externally through the Berklee College of Music. He is currently director of the Guitar Ensemble at St Paul's School.
Sandy Chou – Flute Tutor
M.Mus., B.Mus.
Ms. Chou began her flute training with American flautist Dr. Wen-Yi Wang and Italian flautist Mario Bonzagni at age 9.  At age 14, she was granted a full scholarship at the Queensland Conservatorium of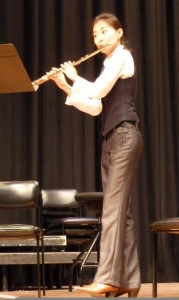 Music and learned from Gerhard Mallon and completed her Bachelor of Music Degree. Ms. Chou also holds a Masters of Music from the Queensland Conservatorium of Music, Griffith University. In 2009 she was awarded the Brisbane Eisteddfod Excellence in Teaching Award. Since 2003 she has been performing as a professional flutist and teacher. Ms. Chou currently enjoys a busy life as an orchestra flautist and teaching both privately and at schools in Brisbane.
 Andrew Ball – Saxophone Tutor
B.Mus. (hons).,
Andrew Ball enjoys a diverse career as a saxophonist, composer and educator. He was awarded a distinction in 2010 for his LMusA in saxophone and graduated from the Queensland Conservatorium with a Bachelor of Music (First Class Honours in Advanced Performance). Andrew is currently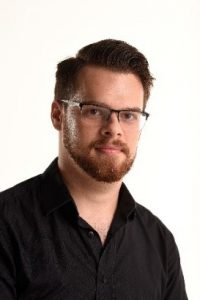 saxophonist and resident composer, performing and touring nationally and internationally, with Barega Saxophone Quartet, BULLHORN brass band, Cheap Fakes, Nomika, Valtozash, and the Enthusiastic Musicians Orchestra (E.M.O) big band. Internationally, Andrew attended the 22nd annual Université Européenne de Saxophone in Gap, France, and has featured multiple times as both a performer and composer at the World Saxophone Congress (St Andrews, Scotland 2012; Strasbourg, France 2015; Zagreb, Croatia 2018).  In 2017, he was a featured soloist with the QLD Wind Orchestra, performing Williams' 'Catch me if you can'. Andrew collaborated with Laurie Anderson in her 2018 production of "Concert for dogs" at HOTA. He has recently completed large-scale commissions for ensembles including The Australia Ensemble @UNSW, Hourglass Ensemble, Australian Saxophone Orchestra, Collusion, and Queensland Youth Orchestras. In 2017, Andrew released 'Forbidden Languages' through Made Now Music, a solo album of original works for extended saxophones. His playing and composition can also be found on a number of recent releases: Cheap Fakes' 2018 album 'Deep Space', Nomika's 2018 EP 'Motion', Barega Sax Quartet's 2017 album 'Abandon Control' featuring new Australian commissions. His music can also be heard on releases by the Queensland Saxophone Orchestra, Collusion Music, Laura Mulcahy, and His Merry Men.
Alexa Murray – Oboe Tutor
B.Mus (perf)., Dip. Mus. (perf)
Alexa has a Bachelor of Music from the University of Sydney and a Graduate Diploma in Music Performance from Qld. Conservatorium Griffith University. She also has many years' instrumental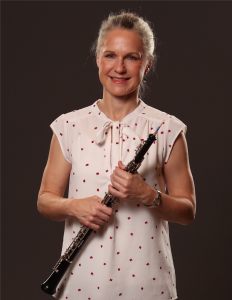 teaching experience, both through the school system and privately. Alexa has taught oboe in schools in Sydney and Brisbane most of her adult life, only taking a break when her own children were little. Teaching is one of Alexa's passions, where she enjoys helping people grow in their mastery and love of music. Another of Alexa's passions is performing and she is a full time member of Qld. Symphony Orchestra.
Photo Courtesy of Peter Wallis
Owen Tilbury – Percussion Tutor
BMus (perf.)
Discovering a passion for music in his late teens, Owen enjoys working with students of all ages to develop a love for music and performing. He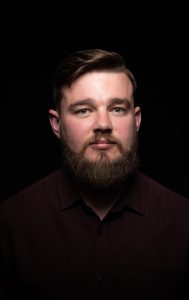 graduated from the University of Queensland with a Bachelor of Music, majoring in performance. Owen teaches in a variety of settings around North Brisbane. He is a performing member of Percussimo and enjoys performing regularly with local artists and community groups.
Christy Dykes – Clarinet Tutor
BMus.
Christy graduated from the Queensland Conservatorium of Music with a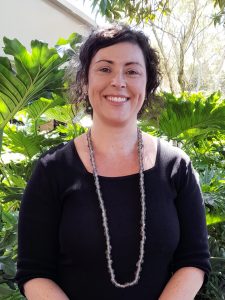 Bachelor of Music Performance(Honours). In 2000 Christy joined the Royal Australian Air Force Air Command Band in Sydney playing principal clarinet and bass clarinet in the symphonic band and chamber ensembles. During this time Christy performed in all ceremonies for the Sydney 2000 Olympics and Para Olympics, as soloist for their 2001 Queensland Tour and a highlight was travelling to Gallipoli, Turkey to play for the ANZAC day services . During her music career Christy has performed and toured with various Queensland Orchestras including Opera Qld and the Qld Ballet and most recently plays with the Qld Pops Orchestra and Chamber Ensembles on the Sunshine Coast. She enjoys the diversity of both performing and teaching, currently conducting multiple Junior Bands and teaching private and group lessons in schools on the North-side of Brisbane.
Chris Hudson – Trumpet Tutor
BMus. QCGU
Chris started his musical journey by receiving lessons in singing and trumpet at age 7. Shortly after he was awarded a scholarship with the Anglican church grammar school after a successful audition with the choir of Saint John's Cathedral Brisbane. Whilst at high school Chris immersed himself in the music program playing in as many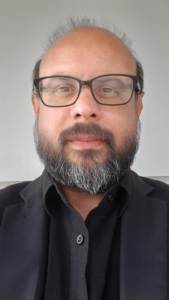 bands as he could. He then attended the Queensland Conservatorium of Music majoring in trumpet performance. During this time Chris started working with the Queensland Symphony Orchestra and the Queensland Philharmonic Orchestra. He has also worked with the Tasmanian Symphony Orchestra, and the Canberra Symphony Orchestra. In early 2000 he joined the Australian Army as a bandsman playing with the Band of the Royal Military College Duntroon. After leaving the army Chris became lead trumpet for Royal Caribbean International Cruises. He returned home and started working with the Queensland Symphony Orchestra once again and also joined the Queensland Pops Orchestra. Chris also plays for some of the stage shows that come through Brisbane such as Priscilla Queen of the Desert, and Chicago. At present Chris performs regularly with the Queensland Symphony Orchestra, the Queensland Pops Orchestra, and tutors privately and at schools. He also conducts the MYME Senior Brass Band in Narangba and is the MD for the Moreton Bay Big Band.